Heather Whitteker-Dubin and Luke Whitteker created Integrity Title and Settlement Group to spread their compassion for clients, realtors and lenders into the state of Florida. Integrity is not just the name of the business, but the core value of how things get done and how people get treated.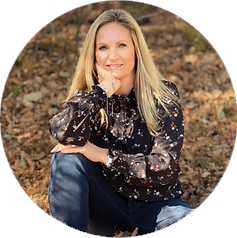 FL Title Agent License #W878426
Heather Whitteker-Dubin
Licensed FL Agent / Owner
Heather Whitteker-Dubin is a business entrepreneur with over 20 years of industry experience in real estate and title insurance. A Licensed Title Agent, Heather has successfully owned and operated various businesses through the years, including Integrity Settlement Group, LLC., a title and real estate settlement company currently doing business in Florida and Pennsylvania. In 2004-2008 Heather was a co-owner and co-founder of Title Partners Plus, one of the largest independent ABA companies in the Northeast. As the company experienced rapid growth, Heather was integral in running and overseeing the operations for the company in PA, MD, FL, and NJ. After obtaining her bachelor's and master's degree in Food and Nutrition, Heather started a successful nutritional counseling business, (A Better You Nutritional Counseling Services, LLC.), and 17 years later, she continues to have an impact on the health and wellness of many long standing individual and corporate clients. A Mansfield, PA native, Heather enjoys cooking and maintaining a healthy lifestyle by incorporating exercise and nutrition into her daily life. Heather also loves gymnastics, teaching fitness classes at a local yoga studio, and attending Penn State Football games with her husband Chad, daughter Faye, and son Lincoln.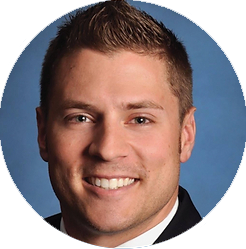 Luke Whitteker
Operations Manager / Owner
With almost 20 years of title industry experience, Luke Whitteker is a Licensed Title Agent, committed to building relationships and providing innovative solutions to clients, while maintaining the highest level of professionalism. Luke is known for his expertise, ethics, and impeccable reputation in the title insurance industry. After graduating from Alfred University with a Business Administration and Management degree, Luke began his career working in an operations management role for one of the largest Title ABA (Affiliated Business Arrangement) Companies in the Northeast. In 2007, Luke launched his own independent title settlement company, and started Integrity Settlement Group, LLC. in 2021. Born and raised in Mansfield, PA, Luke was one of the top running backs for Notre Dame high school. Outside of work, Luke enjoys being outdoors hiking, wood working, and attending an occasional Penn State football game. Luke and his wife Marisa are parents to three beautiful girls, Elle, Bryleigh, and Lena.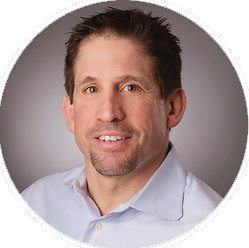 Chad Dubin
Business Development
Chad A. Dubin is a business entrepreneur and experienced venture capitalist, investment banker, and equities trader. Chad began his career on Wall Street as an investment banker in the emerging Biotechnology sector. As the co-founder of Trautman Kramer Securities, he was responsible for structuring and managing multiple private equity fundraising campaigns. Two of his more notable successes were Aurora Biosciences, a pioneer in Gene Therapy sequencing, acquired by Merck for a $350M valuation, and Myriad Genetics, which currently trades on the NASD (MYGN) with a $2.2B market cap. By leveraging his early financial experience and success in 2003, Chad pursued additional business opportunities and transitioned from "Wall Street to Main Street". He spent the next two decades growing and selling small businesses, primarily focusing on the title settlement and mortgage lending industries. Because of his extensive background in title insurance, banking, and mortgage lending, Chad founded and grew one of the largest, independent Affiliated Business Arrangements in the Northeast, with over 120 employees and operations in Pennsylvania, New Jersey, Maryland, and Florida. Similarly, Chad grew Mammoth Restoration and Construction, Inc. into one of the largest independent Restoration and Construction companies in PA, which he sold in 2013. Building on that success, Chad founded Allied Restoration and Construction, Inc. expanding the start-up company throughout Florida. Allied currently operates in three states and has annualized revenues at over $38 million. Born in Philadelphia, Chad grew up in Orlando, FL. He has been happily married to Heather, his wife of 18 years, and blessed with two beautiful children, Faye, and Lincoln. Chad is involved in his local community, and dedicated to his church and coaching high school wrestling. He is the founder of the nonprofit "Coach J," an athletic themed, faith-based outreach program.